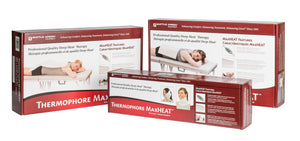 Thermophore® Heating Pads
Thermophore® Deep-Heat™ products are designed to deliver the kind of intense heat that can penetrate deeply to really bring you relief from pain, muscle cramps and stiffness for hours. Our products stimulate your circulation to help remove toxins and increase the supply of rich, oxygenated nutrients that are available to damaged tissues.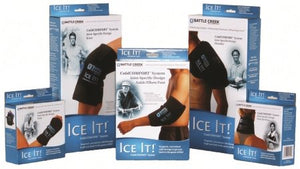 Ice It!® Cold Therapy
Our Ice It!® Cold Therapy line of products delivers convenient cold therapy that doctors recommend for pain relief in: Joint specific or Carpal Tunnel Syndrome, Repetitive Stress/Motion Injury/Syndrome, Swelling, Sprains, Muscle Aches and more. Our Ice It!® ColdCOMFORT™ products are designed to provide a quick, safe cold compress that you don't have to hold in place - with no dripping or condensation.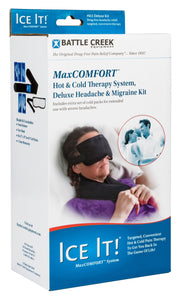 Ice It!® Headache & Migraine
Migraines can be one of the most debilitating ailments to afflict a person. Those that suffer from this intense pain know that they would give anything to stop the pain from being repeated. Thermophore has developed a migraine relief kit that can help to cause the excruciating pain to fade away. We are happy to be able to provide you with the relief you have long been looking for.
ICE IT!® HeadAche & Migraine